Bio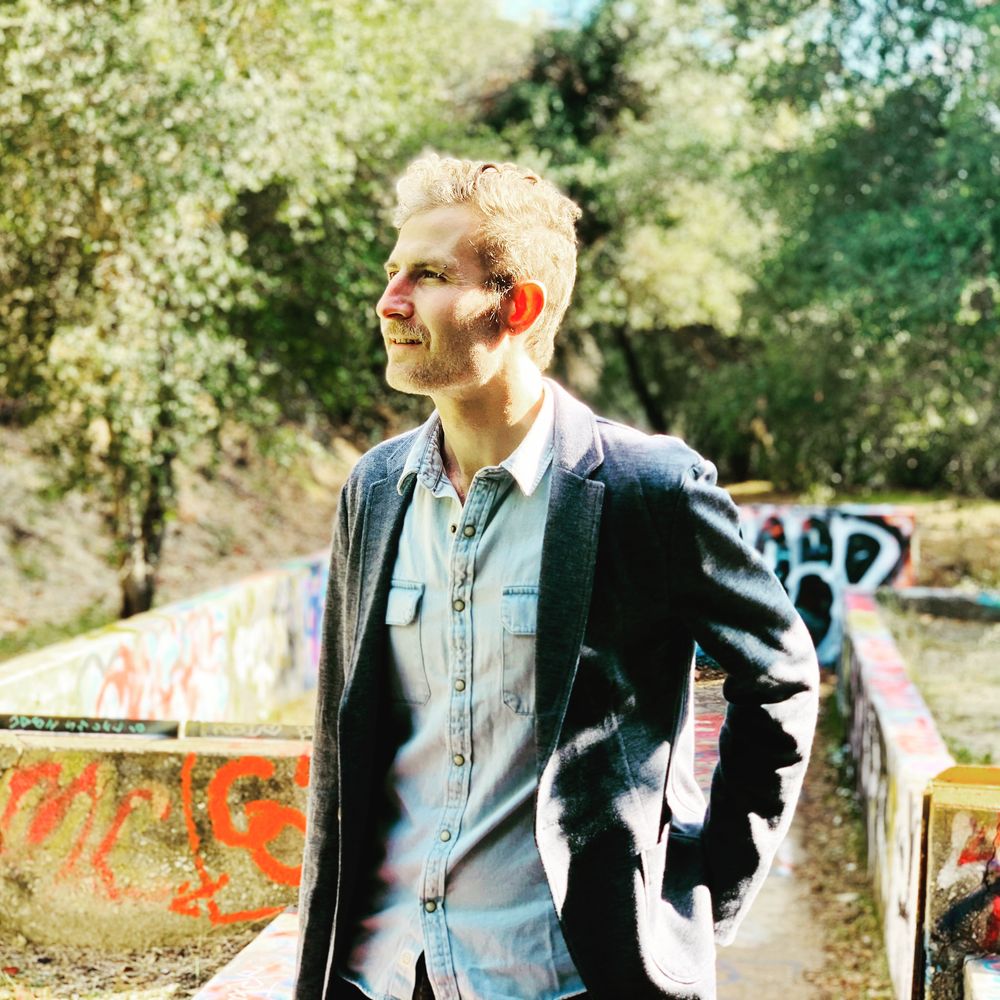 LA songwriter and climate justice activist Ethan Buckner's indie folk/pop project The Minnesota Child is all about finding "the beauty in both the dark and the light" (Impose). His forthcoming debut LP, produced by Justin Glasco (Wild Rivers, The Lone Bellow), is a meditation on Buckner's struggle with anxiety and embracing a new chapter of adulthood in the context of social, political, and environmental turmoil. The songs weave between moments both intimate and anthemic, exploring struggles that are both deeply personal and unavoidably collective. The 10-track LP layers Buckner's distinctive fingerpicking style, harmonic melodies, and heartfelt lyrics with production that is both sparkling and spacious. 
Before moving to LA, Buckner was a staple in the Bay Area's indie music scene. His ability to enrapture audiences with playful and vulnerable storytelling, masterful guitarwork, and powerful vocals landed him on many of the region's iconic stages, from The Chapel to Great American Music Hall to Mountain Winery, supporting artists including Jewel and Howie Day. In 2018, TMC released its first full-band EP, Fireflies. Produced by Jeff Saltzman (The Killers, Blondie) and Ethan's brother, drummer/producer Matt Buckner, the album is "a luscious, earthy and uplifting exploration of struggle and hope, perseverance and recovery." (Atwood).  In 2019, life, love, and an itch to immerse in the epicenter of songwriting brought Ethan to LA. From the minute he landed in the Venice beach apartment he shares with his partner Heather, Ethan dove into LA's musical playground, performing, collaborating, and writing new material.
During COVID lockdowns in 2020, Ethan continued creating, self-producing his latest single 'All We Got Is Time' with co-writer Tom Sless. With indoor venues still shuttered, he started hosting Bring Back The Music, an intimate monthly concert series that continues to attract LA's up and coming independent artists to Buckner's enchanting Venice backyard. 
For more than the past decade, Ethan has worked full-time with Indigenous, working class, and communities of color to wage campaigns against big oil, gas, and petrochemical companies that threaten harm to communities and the climate. His work for social change, currently for the non-profit Earthworks, seeps into his music, as his anthemic songwriting encapsulates his belief that even in these tumultuous times, a just, equitable, thriving world is still possible.